Confident Images by Sherry is a specialty atelier! We started in February 2016 to assist men in looking more handsome and women in looking more beautiful in every facet of their lives, without sacrificing their health — Holistic Image & Wellness! Beauty starts on the inside!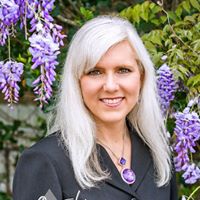 Sherry's Huge Mistake!
Sherry made a huge mistake, while trying to get rid of acne when she was a teenager! The mistake caused about half of her hair to fall out in addition to adding about seven more symptoms to her body! Hopefully we can help you avoid her mistakes!
We have studied image and healthy products for over twenty years. It is important to us to provide excellent services and products that provide good results at a good value, so that your money is not wasted and your health is not compromised!
We look for organic ingredients that support our body systems with the natural goodness of nature.  We endeavor to provide our clients and customers with safe, healthy, and effective products and services; that work for you and not against you.  
"All natural" does not always mean "all safe". Poison Ivy is all natural, but it is not safe. Expert knowledge is extremely valuable when choosing personal care products, weight management products, essential oils, nutritional supplements, cosmetics, and wellness services.
Feel free to contact us to let us know what you think about our products and services. Thank you for considering our assistance in your journey of excellence!